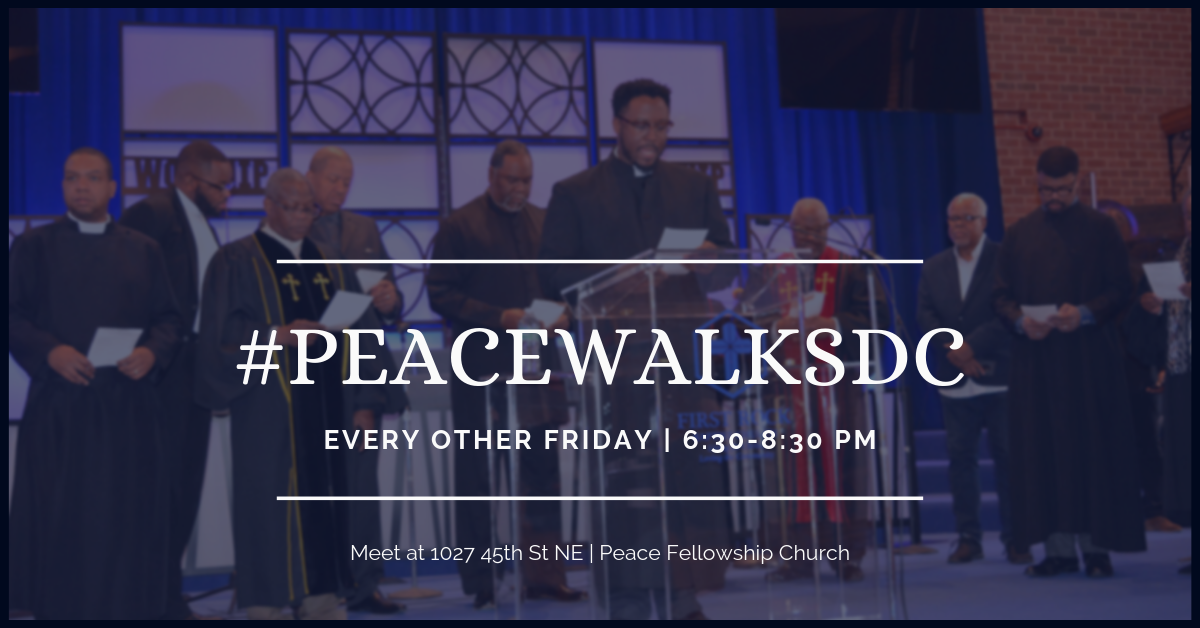 Thank you for committing to putting an end to gun violence in our city. To help us coordinate the logistics for each walk, please register with your contact information. We'll meet at the Peace Fellowship Office at 6:30 PM.
We're asking all participants to register for at least one training to make sure that we're all on the same page about our approach. Training dates are listed below.
Check out WJLA's recent piece on the Peace Walks!
April Dates:
12th & 26th
May Dates:
10th & 24th
June Dates:
14th & 28th
July Dates:
12th & 26th
August Dates:
9th & 23rd
September Dates:
13th & 27th