Welcome to Peace Fellowship Church
A diverse community nurturing authentic relationships with God and one another
Luke 15:11-22 Mark Charles...
Matthew 28: 16-20 Pastor Delonte Gholston...
Luke 2:1-20 In those days a decree went out from Emperor Augustus that all the world should be registered. This was the first registration and was taken while Quirinius was governor of Syria. All went to their own towns to be registered. Joseph also went from the town... read more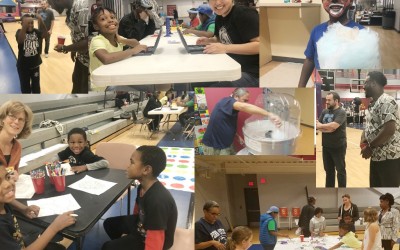 Last Friday, Peace Fellowship held its annual Harvest Festival, the second time at our partner and host school IDEA PCS. A moon bounce, face painting, cotton candy, and so many other fun things made it a great time for the 50+ people from the church, school and...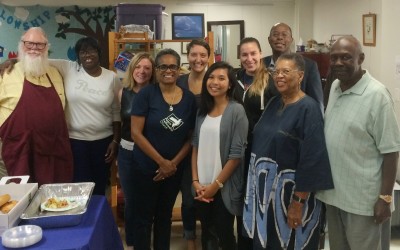 As Peace Fellowship continues to settle into our new home, we've begun to find ways to connect with the school community. Each week our office tries to have some snacks available and open doors for students to stop in and get to know us a bit, and on October 21,...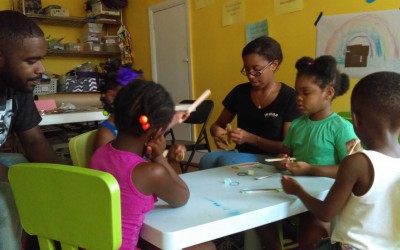 Each day at Kingdom Camp, our campers are learning about "Roof Raisers" in African American history, ordinary people who did extraordinary things. Today at camp, they learned about Wilma Rudolph, the famed track star who set world records after overcoming...
Church Life
January 20 @ 2:00 pm
-
5:00 pm
Community Events
January 19 @ 6:00 pm
-
7:00 pm
We are Peace Fellowship Church
Our mission is to develop disciples of Jesus Christ east of the river who love God and love their neighbors.
Our Core Values guide us in our life together:
Biblical Authority
We are committed to learning and living the teachings of the Bible, the Word of God.
Persistent Prayer
We acknowledge the reality of spiritual warfare and affirm the power of God; therefore, in faith, we are zealous to pray, individually and collectively.
Dynamic Worship
We seek to worship in spirit and truth, glorifying the Father, Son and Holy Spirit with sincerity, creativity, and variety.
Creative Evangelism
By the power of the Holy Spirit, we share, in word and deed, the Gospel message of salvation through Jesus.
Deliberate Discipleship
We develop and release people to use their God-given gifts and talents to advance the Kingdom of God.
Loving Relationships
We are determined to be a friendly people: loving one another, welcoming the stranger, and respecting our leaders.
Relevant Ministries
The timeless message is delivered with timely ministries. We are led by the Spirit and not bound by human tradition.
Cheerful Giving
Since the Lord loves a cheerful giver, we give of our time, treasure and talents to share the love of Jesus locally and throughout the world.
Peace Fellowship Church
4339 Hunt Place NE Washington, DC 20019 (202) 525-6930