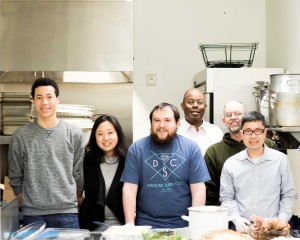 For more than five years, Peace Fellowship member Derrick Chin has been serving meals at Calvary Women's Services. He and his wife Eunah began volunteering in 2011 at Calvary, which offers short and long-term housing and other support services to more than 40 different women. In 2014, Calvary recognized Derrick for his contributions on their volunteer spotlight here.
Calvary Women's Services is one of the most respected organizations in the city. In 2015, they were recognized by the Center for Nonprofit Advancement as a finalist for the prestigious Washington Post Award for Excellence in Nonprofit Management. Found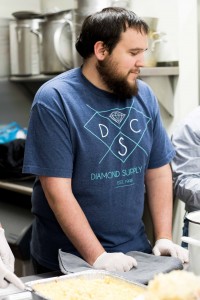 ed in 1983 as an emergency shelter in the basement of Calvary Baptist Church in Chinatown, it has grown in scope and quality over the last 30 years. In 2012, it moved to its current location in Anacostia on Good Hope Road, which is not far from where several Peace Fellowship Church members live. Women who struggle with homelessness, substance abuse, mental illness, and other kinds of trauma are cared for and supported by the caring staff and volunteers.
Derrick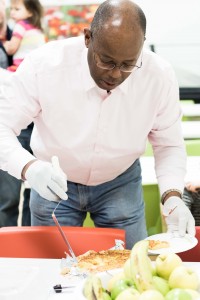 began volunteering with Calvary before he became a member of Peace Fellowship, but over the last couple of years he has invited other members of the church to join him in building relationships with the residents there. . Once a month, members from the church serve dinner and have conversation with the women. Derrick, in many ways, represents the compassion and dedication to justice in the name of Jesus that Peace Fellowship is committed to and we are grateful for his leadership and example.
All photos taken by HiUan Kang Haaga, http://www.hiuankanghaaga.com/.
Want to serve at Calvary?
Derrick has passed leadership of this monthly service over to Keith and Rachelle. Please contact Keith at menetekal [AT] yahoo.com to sign up for a way to serve on the Third Friday of each Month.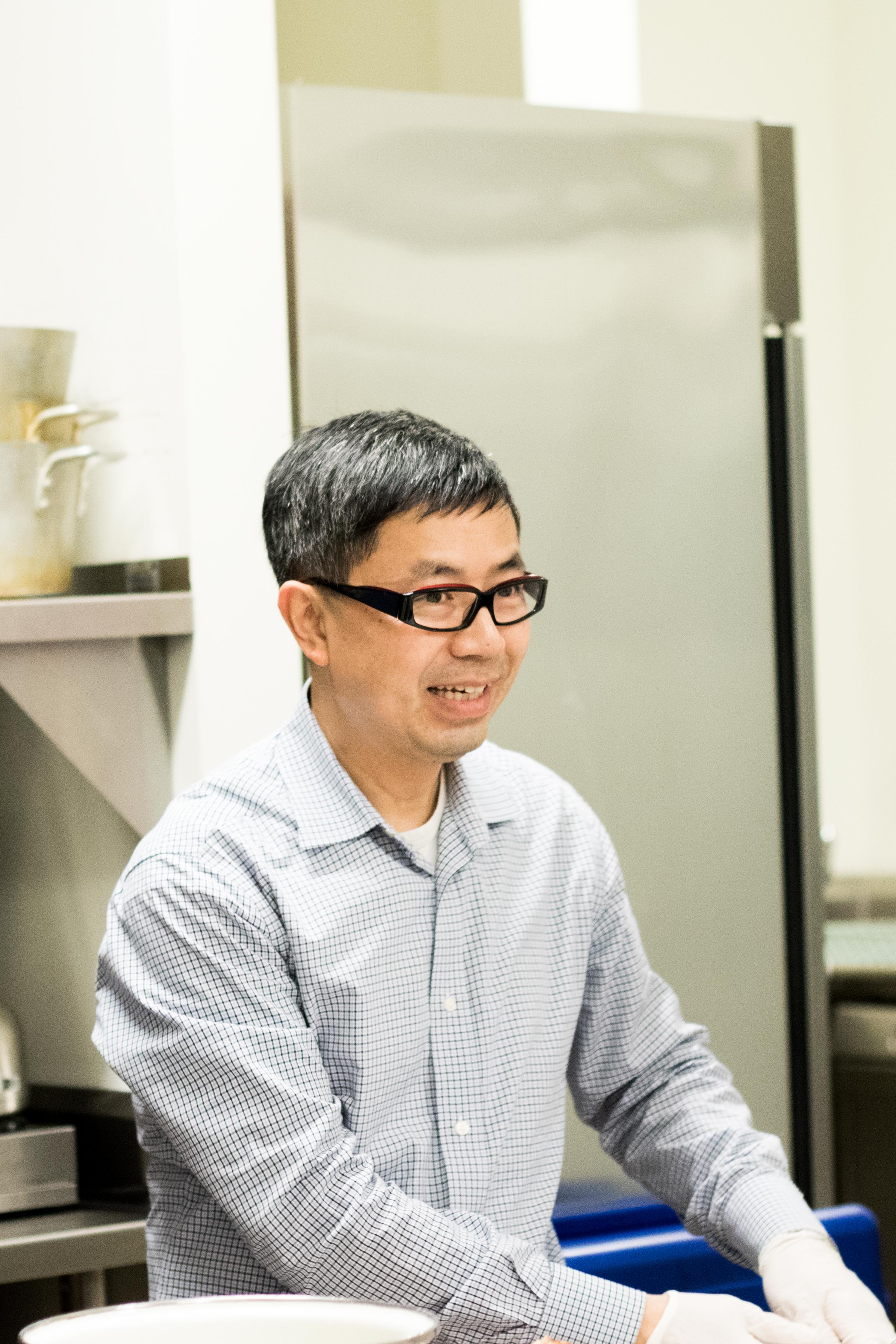 Derrick Chin
Serving dinner in February 2016 at Calvary.
The best part about my work at Calvary has to be the conversations I have with residents over meals about how their day went and anything else they care to share with me and my group members.
Derrick Chin